You can finally say goodbye to worrying about what images to post, saving you a ton of time searching online.
Our Signature Session will give you 6 months of scroll stopping images for you to share across your social media, your website, facebook ads, newsletters and so much more; so your ideal clients get to know, like and trust you.
Maybe you want to schedule your social media posts weeks or even months in advance with interesting and unique images with lots of variety.
You've done the hard work and now you need to stand out and position yourself as an authority in your industry.
Maybe you want to increase your credibility and build emotional connections with potential clients.
Perhaps you want to transform yourself and your business, and show up with renewed confidence, professionalism and authenticity.
Do you want to stand out with a stunning property as the background in your photos!
Feel confident and incredible being photographed at a styled location with a photo opportunity in every room.  
Think beautiful properties the big companies hire for their advertising campaigns; locations that smaller business owners don't usually have access to.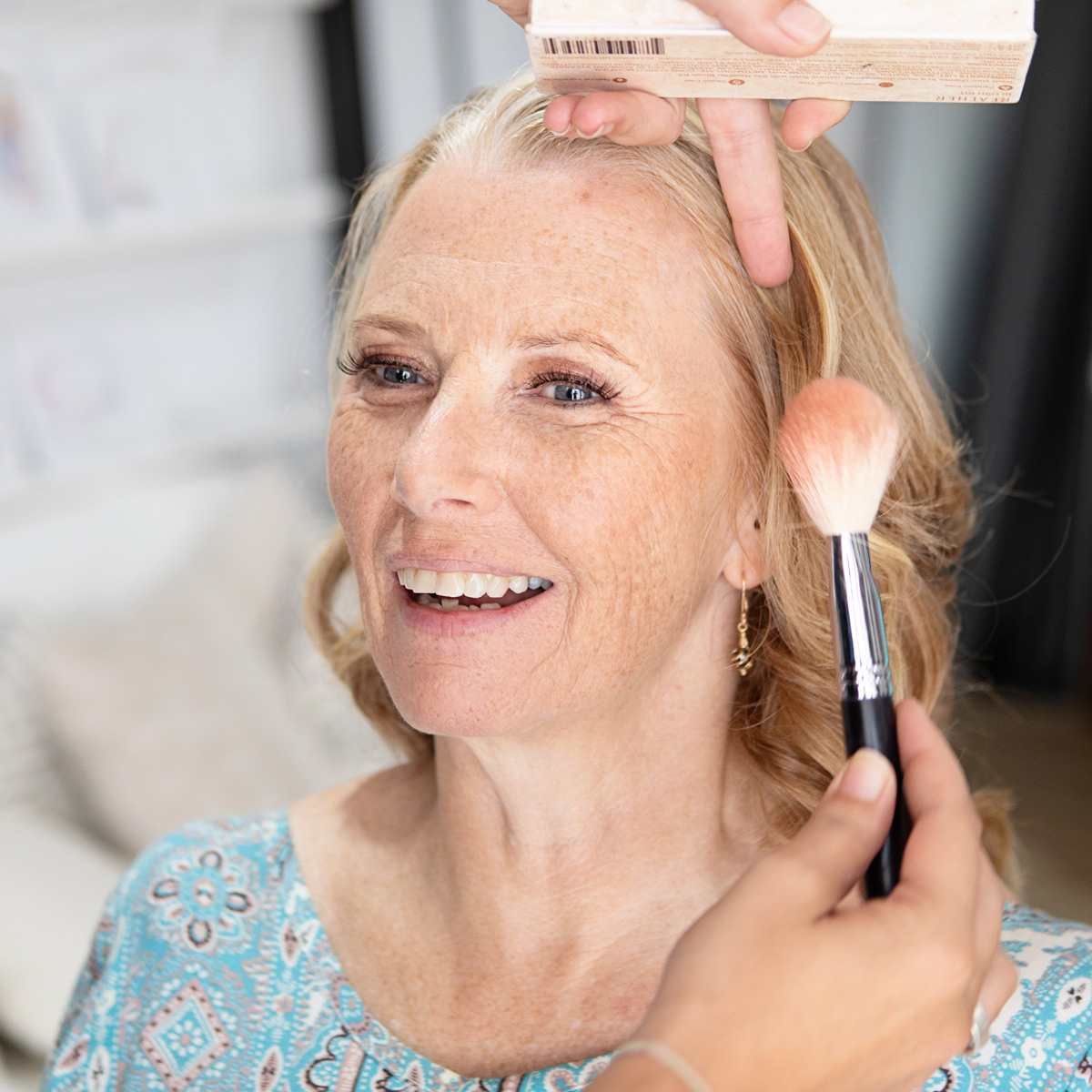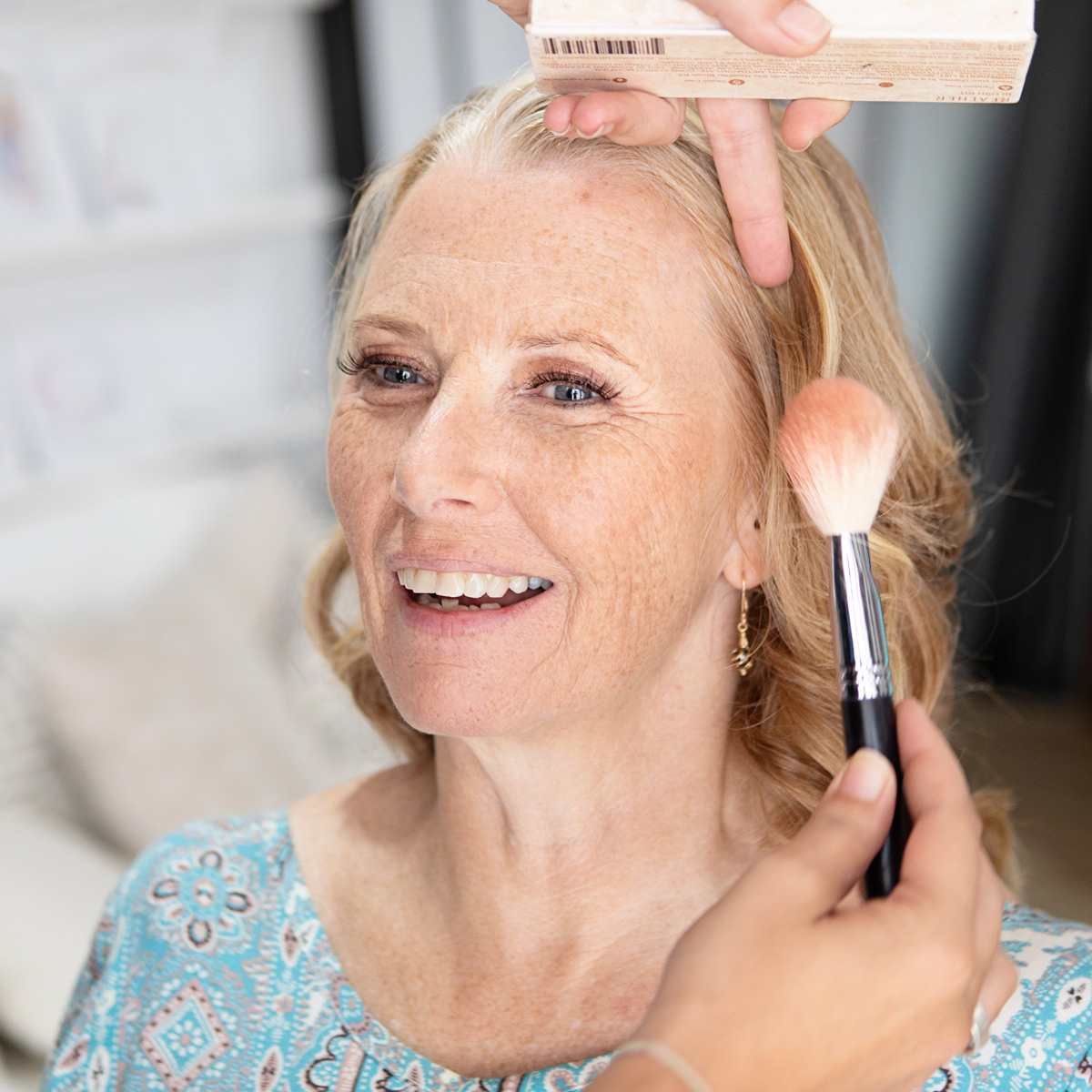 Oh la la!  This is it!  Hair and makeup styling by a professional…
My makeup artist will be waiting for you to sit back and enjoy natural makeup and hair styling, with a look that is beautiful and naturally you.
This will ensure you look your absolute best, and feel confident during your photo shoot.
I'm here to ensure you have photos you love and are proud to share online.
You'll receive a questionnaire to unearth all the parts of your story you need to share, that will attract clients you love working with.
During your visual brand strategy session, we'll discuss outfits, props and locations; ensuring we capture the images you need to tell your brand story.
Next I'll write up a comprehensive shot list that we'll work through during your photo shoot.
If you would like for your home to be one of your chosen locations; I'll come to you and do your strategy session – giving me an opportunity to see the location and work out what shots we can capture.
If you prefer, we can do your strategy session over zoom.
On the day of your photo shoot my makeup artist will be waiting to work her magic.
Once we start shooting, I'll guide you into every pose from the top of your head, right down to your toes.
You'll be photographed in unlimited outfits allowing for lots of variety in your photos.
When our time together is over, I'll get to work hand selecting the best images from your session adding a little pop and magic to them; and then they'll be uploaded to an online gallery for you to choose your favourites in the comfort of your own home.
Once you've chosen your favourites, you'll be sent a link to download the digital images, so you can start using them straight away.
And the most amazing part of all…. after seeing how incredible you look in your photos; you'll have the confidence to stand out and attract those dream clients, who are out there waiting for you.
Let's go on location!
With up to 3 locations to choose for your photo shoot, we ensure your photos look like they were taken at different times and on different days.
Start in a styled home that the big companies get to use for their marketing campaigns. There'll be a clutter-free photo opportunity in every room – allowing for a wide variety of beautiful lifestyle and profile shots; perfect for social media and your website.
Maybe you want to have photos taken in your home and include your office space.
Perhaps you want to go to a local café for those Insta-worthy shots we're seeing more of these days.
What about the botanical gardens or a local park for some nature shots.
Or maybe you want to end your day at one of our beautiful beaches.
Whichever locations you choose, you'll be telling your brand story; giving you the opportunity to entice and engage your audience whilst communicating the value you offer them.
50 high quality digital images showing you looking confident, professional and relaxed.
Half day session so we can shoot in up to 3 locations; including a beautifully styled property as the backdrop for your photos.
Professional hair and makeup styling, so you look absolutely gorgeous, and feel confident before we even start taking your photos.
Unlimited outfit changes – ensuring we capture a wide variety of images that look like they were taken at different times.
Visual brand strategy session, so we can talk about outfits, props and what shots you'll need to stand out and attract your dream clients.
Online gallery so you can choose your favourites in the comfort of your own home.
Those days are over!
You'll have a photo library of gorgeous, personalised images at your fingertips; giving you instant access to social media content, photos for your website, newsletters, blog posts, speaking engagements and so much more; resulting in a professional and consistent look for your business.
You'll have gorgeous photos for all of your marketing needs for the next 6 -12 months.
"Mandy is an absolutely incredible photographer! I've always been camera-shy and avoided having my photo taken but she really helped me to feel at ease.
She had excellent photo and outfit suggestions to suit my business requirements and I cannot recommended her highly enough.".